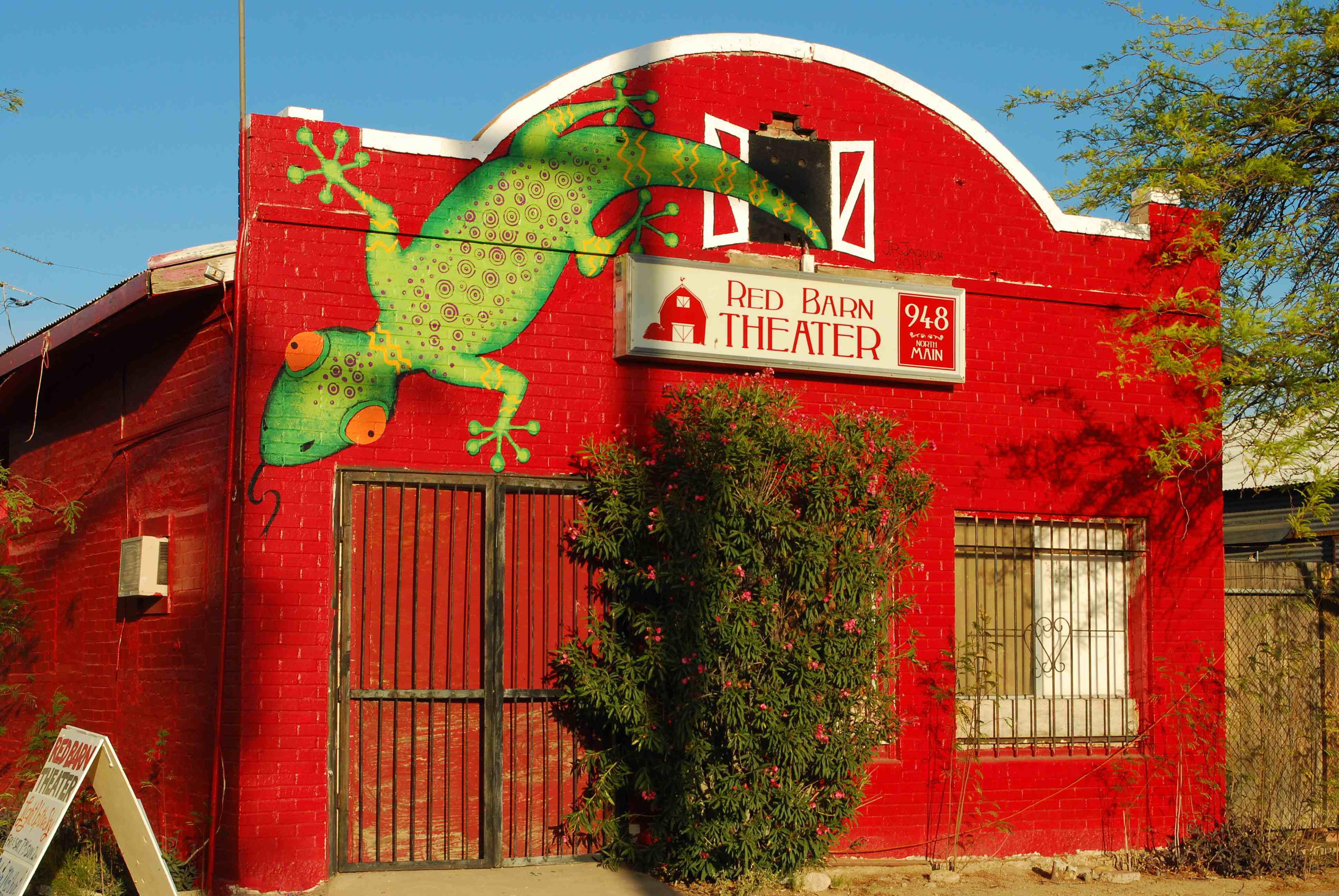 "Liz Taylor" the Red Barn Theater's Mascot
Theatrical Performances ~ Musical Performances
~ Piano and Strings Lessons ~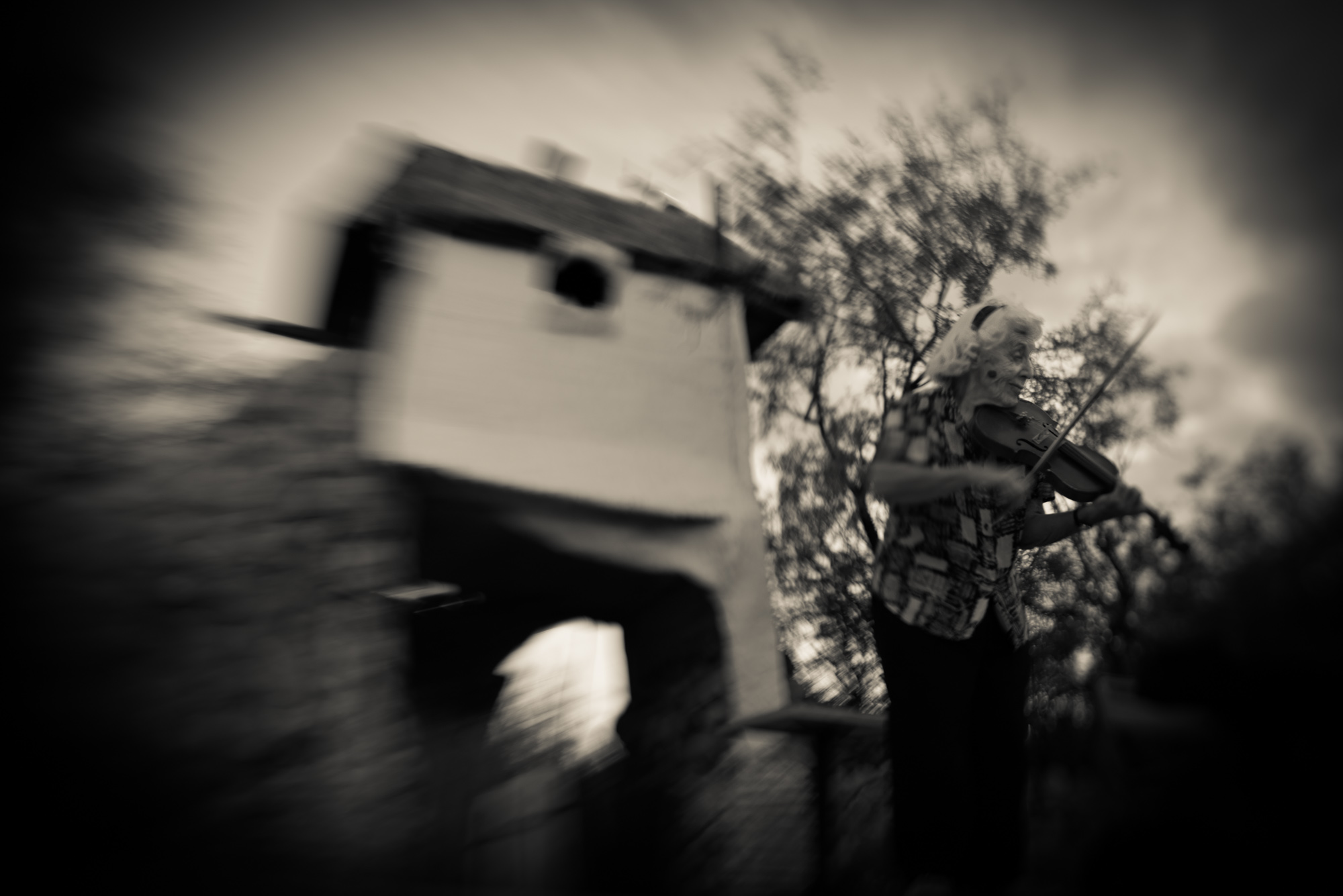 Rosemary Snow performing at the Valley of the Moon, June 2015. Photo by Jerry Cagle.
All the donations in her fiddle case were stolen while she performed. Please donate at the button on the top right column to help pay the Red Barn Theater expenses.

_ _ _ _

Saturday Musical Revues:
All with lively song, dance, sing-a-longs and jokes with piano and fiddle with the Barnstorm Players or the Children's Drama Group, or both!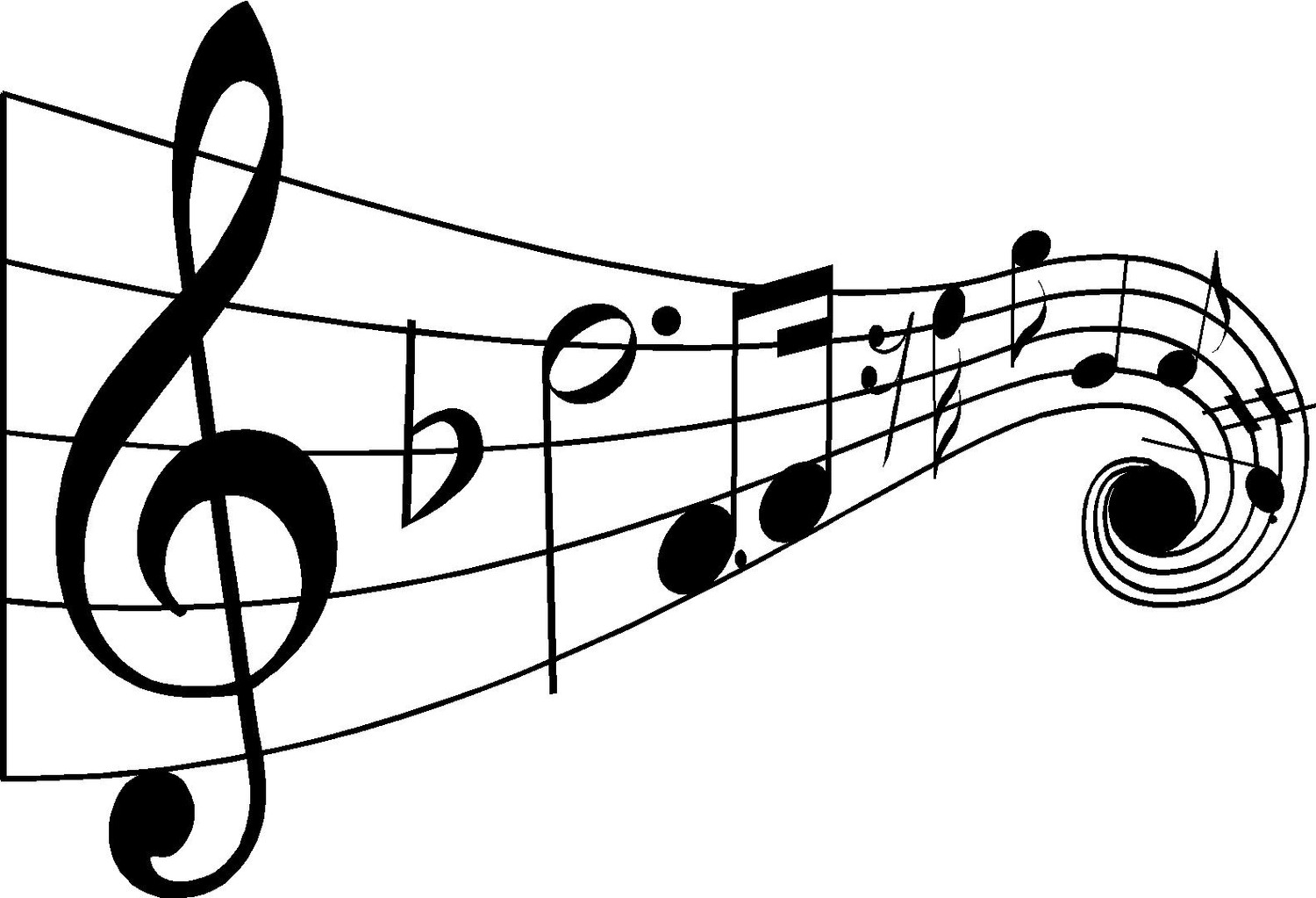 July 11
----2pm: Americana Musical Review
by the Children's Drama Group
Patriotic Songs and Songs about the States

---7pm: Rosemary in Concert with piano, fiddle, jokes and song

August 8, 2015
---7pm: Rosemary in Concert
Fiddling and piano, Classical, Pops and Sing-a-longs.

Every 4th Saturday there is some kind of Musical Revue!

All performances are $5 per person, check or cash please.

* * * * * *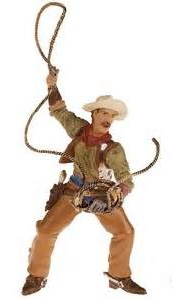 "Showdown at the Okie Dokie Corral"
A rootin' tootin' comedy musical!

Fridays and Saturdays, August 7, 8, 14, 15 at 7pm.
Tickets: $10, cash or check please.

QUESTIONS?: Call Rosemary at 520 622-6973, or 686-4798.

- * - * - * - * - * -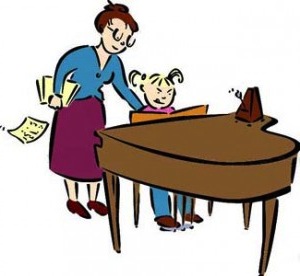 Piano Lessons from Rosemary
$15 for a 30 minute lesson. Call 520 686-4798.
- * - * - * - * - * -

COMING SOON! --


Lakme

- the classic opera by Leo Delibes,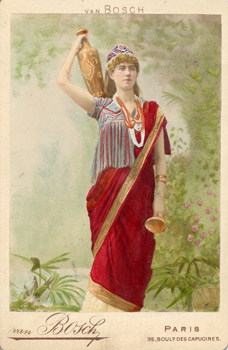 shortened and simplified.
In this touching love story a British officer is enchanted by a beautiful Hindi young maiden but their union is torn apart by their opposing cultures, and the oppression of British colonization.




*~*~*~*~*~*~*~*~*~*~*~*~*~*~*~*




PUT ON A SHOW - EARN MONEY!
If you have an act: music, theater, magic, comedy - rent the stage affordably,
or share the ticket money - Contact Rosemary at 520 686-4798.
The Red Barn has a raised stage with a proscenium curtain and changeable rear curtains and flats.
There is an additional large building for storage and rehearsals.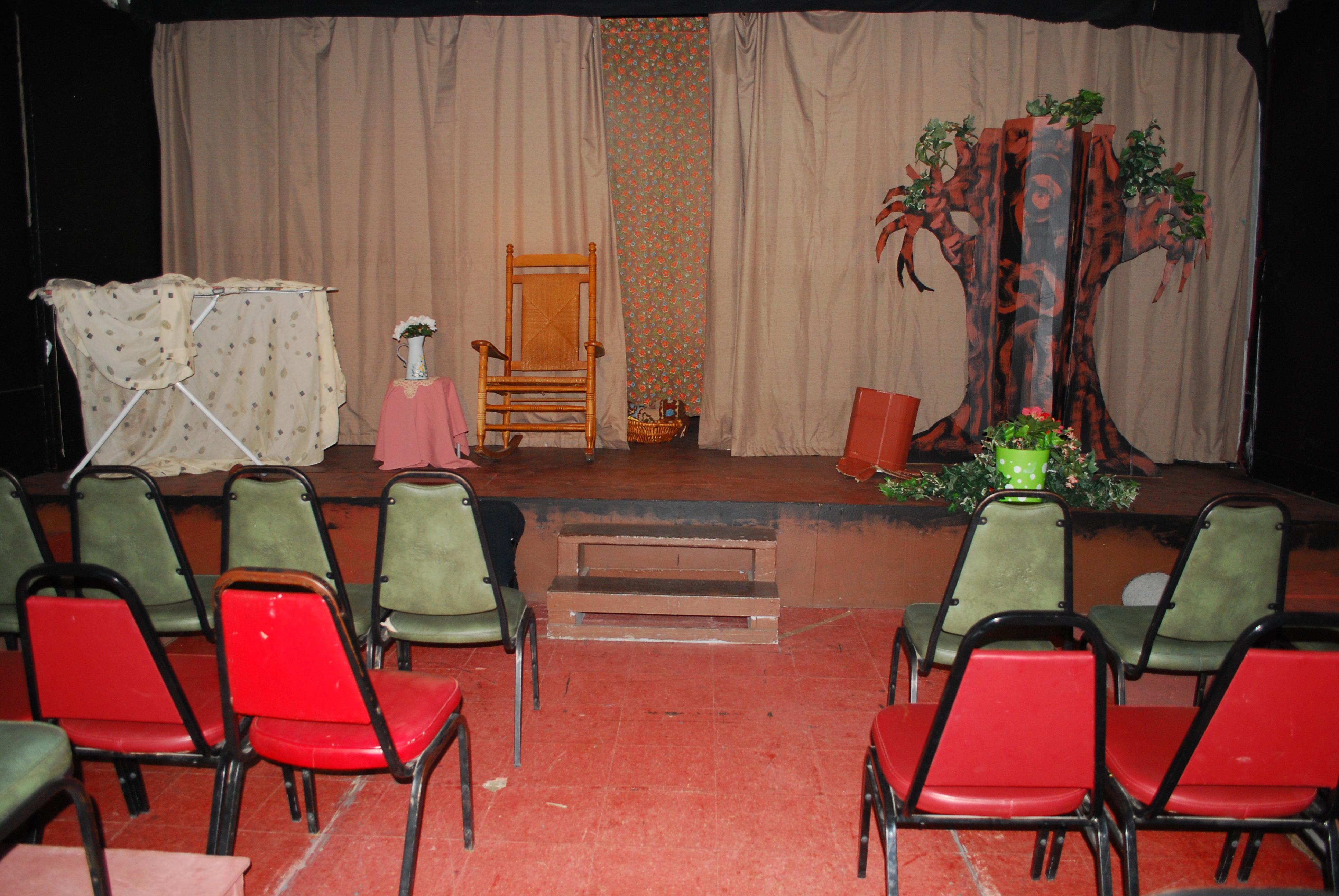 --Kansas set for the Wizard of Oz - Munchkinland was ready behind the curtain, March 2014.
This show had a cast of 22, and lots of set pieces.


Below, you can see the black curtain that formed the rear curtain creating a backstage area for actors to await their entrance and pick up props.

The Red Barn has an additional large building for storing props, costumes, flats and for rehearsals.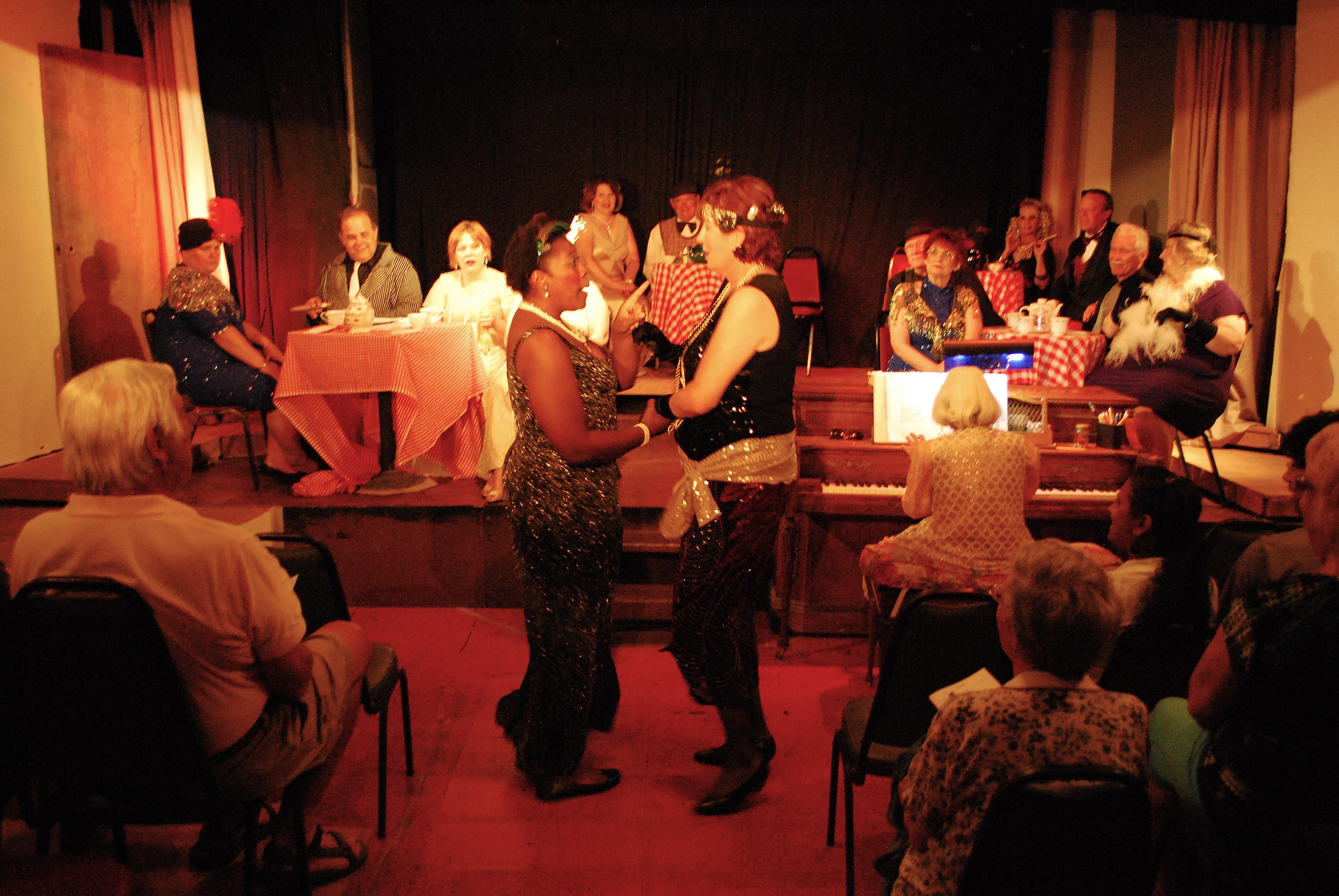 --The Red Barn Theater Company's Roaring 20's show, May 2014.
Seats 49, cozy, no microphones needed! Piano and steps are moveable.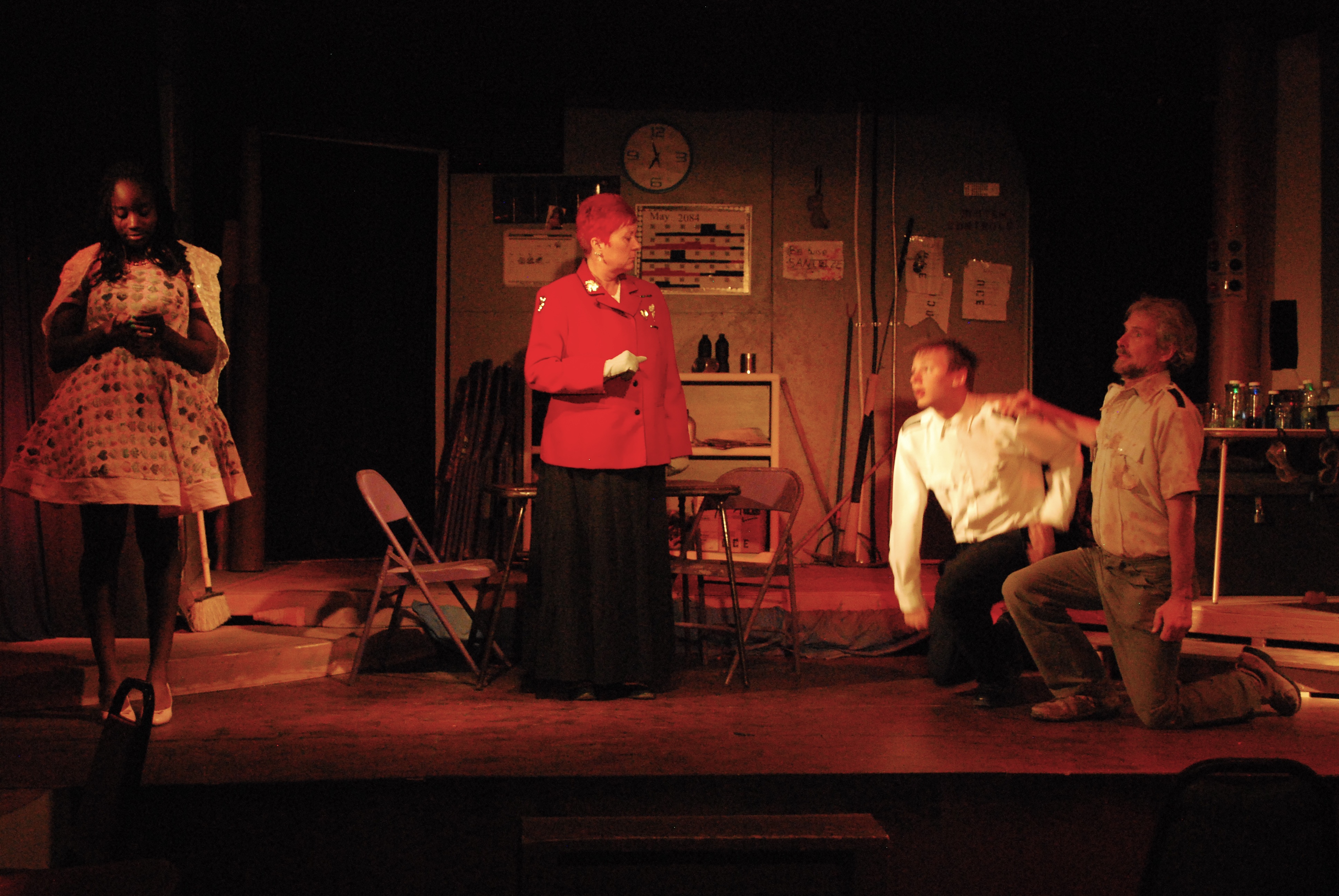 --Sci-Fi Theater took turns onstage with Roaring 20's by pulling rear black curtain across to cover the set.




*~*~*~*~*~*~*~*~*~*~*~*~*~*~*~*




SATURDAY SERIES

EVERY 1st Saturday: 2-3:30pm - Jam Session: All types of music, instruments and all ages! Donations accepted.

EVERY 3rd Saturday: 2-3:30pm - Rosemary in Concert: Classical and Pops. Fiddle, piano, vocals, jokes and yodeling. Donations accepted.

EVERY 4th Saturday: 2-3:30pm - Musical Revue: Chorus and Children's Drama Group: song, sing-a-longs, dance and jokes. $5.

- - Please pay in cash or check or Order Online.




*~*~*~*~*~*~*~*~*~*~*~*~*~*~*~*~*~*~*~*~*~*~*



COMING SOON:
Wartsalot! - The Frog Prince and the Princess Brats
Elfin Antics in Santa's Workshop



*~*~*~*~*~*~*~*~*~*~*~*~*~*~*~*~*~*~*~*~*~*~*



Thank you, Polynesian Paradise Dancers!


Your Oct. 13 show: "Postcards From Paradise" was Great!
--Above: Red Barn's Rosemary Snow poses with the Polynesian Dancers


*~*~*~*~*~*~*~*~*~*~*~*~*~*~*~*~*~*~*~*~*~*~*


All Contributions are Appreciated! See the WHOLE FIRE SPRINKLER STORY - Click Here!

*
**
***




x ~*~*~*~*~*~*~*~*~*~*~*~*~*~*~*~*~*~*~*~*~*~*~*~*~*