AUDITIONS for "Elfin Antics in Santa's Workshop"
a Musical!

for actors age 5 to 65, plus stagehands and techies,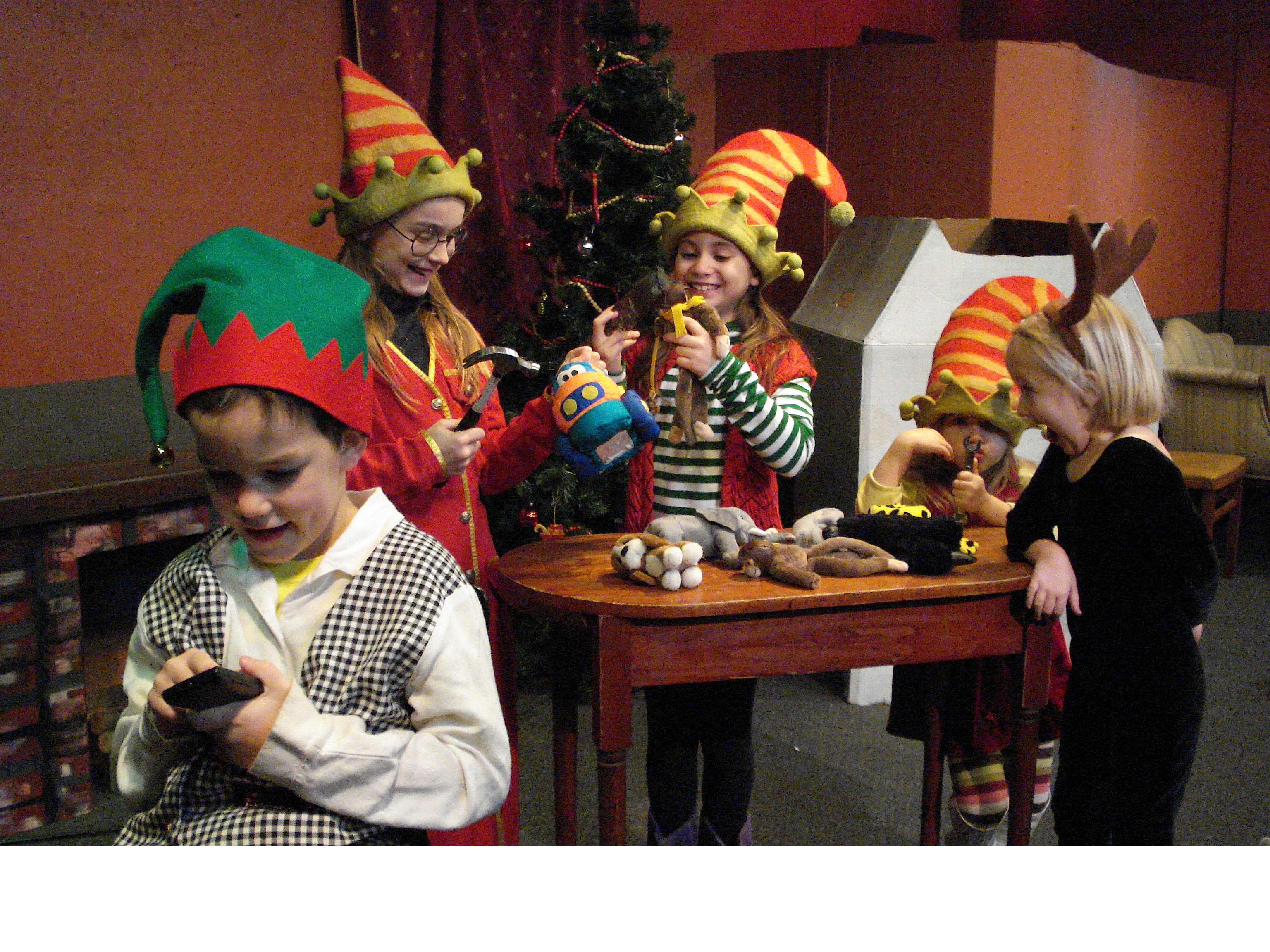 Friday, October 24,
& Tuesday, October 28 at 5:30pm.
at The Red Barn Theater, 948 N. Main Ave.

Audition will be followed by rehearsal from 6-7pm. Rehearsals are 6-7pm Tuesdays and Fridays.
Performances are late November to early December. Bring a list of your schedule conflicts!

ROLES: Elves, Reindeer, Santa, Mrs. Santa, Polar Bears.

Elfin Antics in Santa's Workshop, by Rosemary Snow, is an internationally performed play, set to perform in Bogota, Columbia; and Rajagiriya, Sri Lanka, December of 2014,
and already performed December 2013 in Ballymanus, Ireland, and Joundalup, Western Australia, as well as the U.S.
It is marketed by Rosemary's daughter Jeannette Jaquish at www.theaterfunscripts.com.

- * - * - * - * - * -


Saturday, October 25, 7pm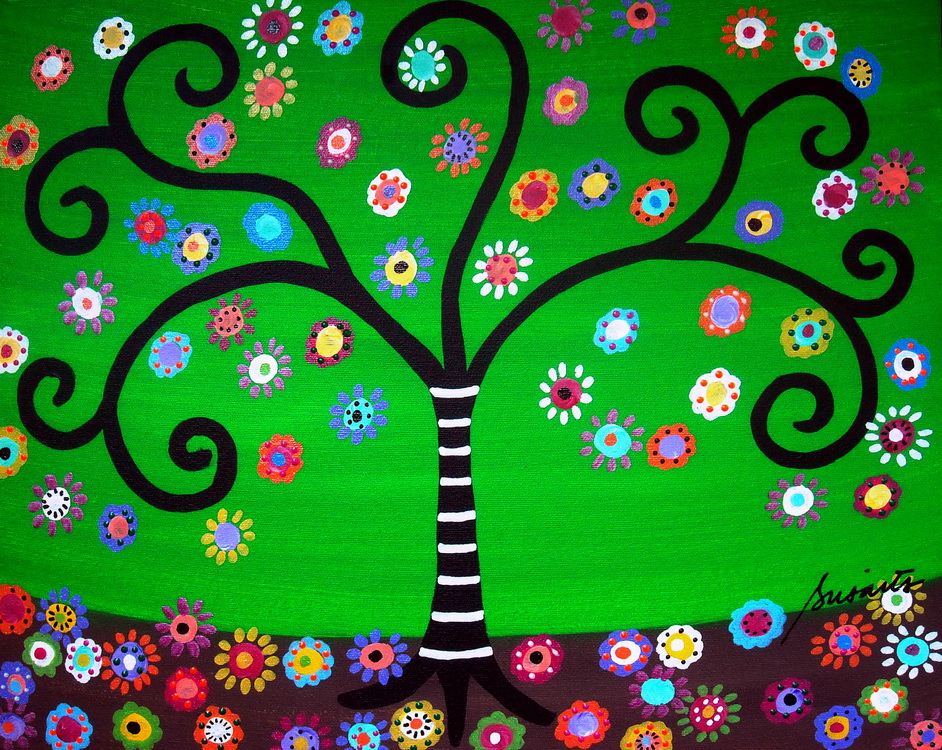 Fiesta de Musica y Felicidad
A Musical Revue!
Spanish themed, family music event with jokes and trombone, piano, fiddle and sing-a-longs.
$5 - cash or check please.
520 622-6973
520 686-4798



- * - * - * - * - * -


PUT ON A SHOW - EARN MONEY!
If you have an act: music, theater, magic, comedy - rent the stage affordably,
or share the ticket money - Contact Rosemary at 520 622-6973.
The Red Barn has a raised stage with a proscenium curtain and changeable rear curtains and flats.
There is an additional large building for storage and rehearsals.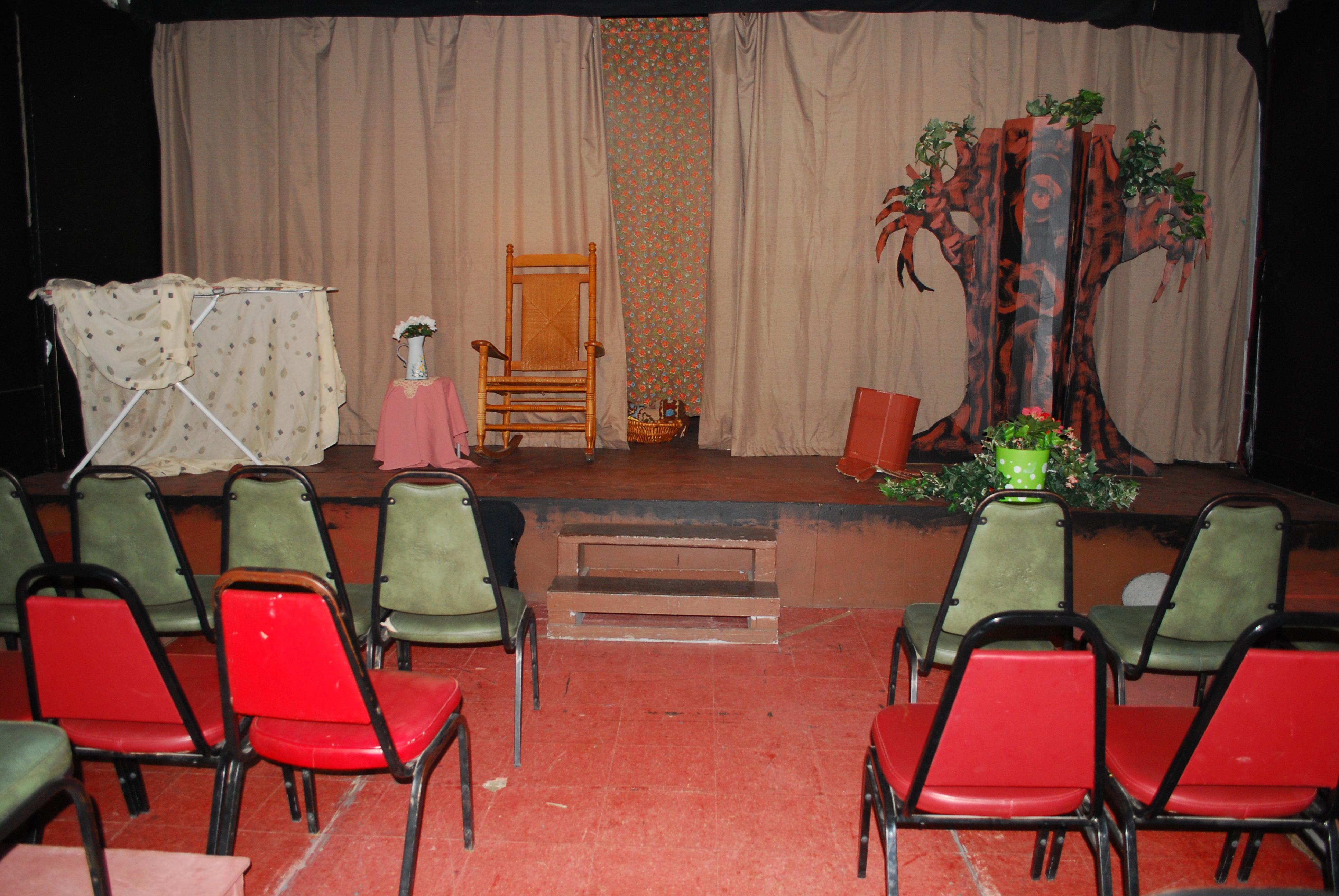 --Kansas set for the Wizard of Oz - Munchkinland was ready behind the curtain, March 2014.
This show had a cast of 22, and lots of set pieces.


Below, you can see the black curtain that formed the rear curtain creating a backstage area for actors to await their entrance and pick up props.

The Red Barn has an additional large building for storing props, costumes, flats and for rehearsals.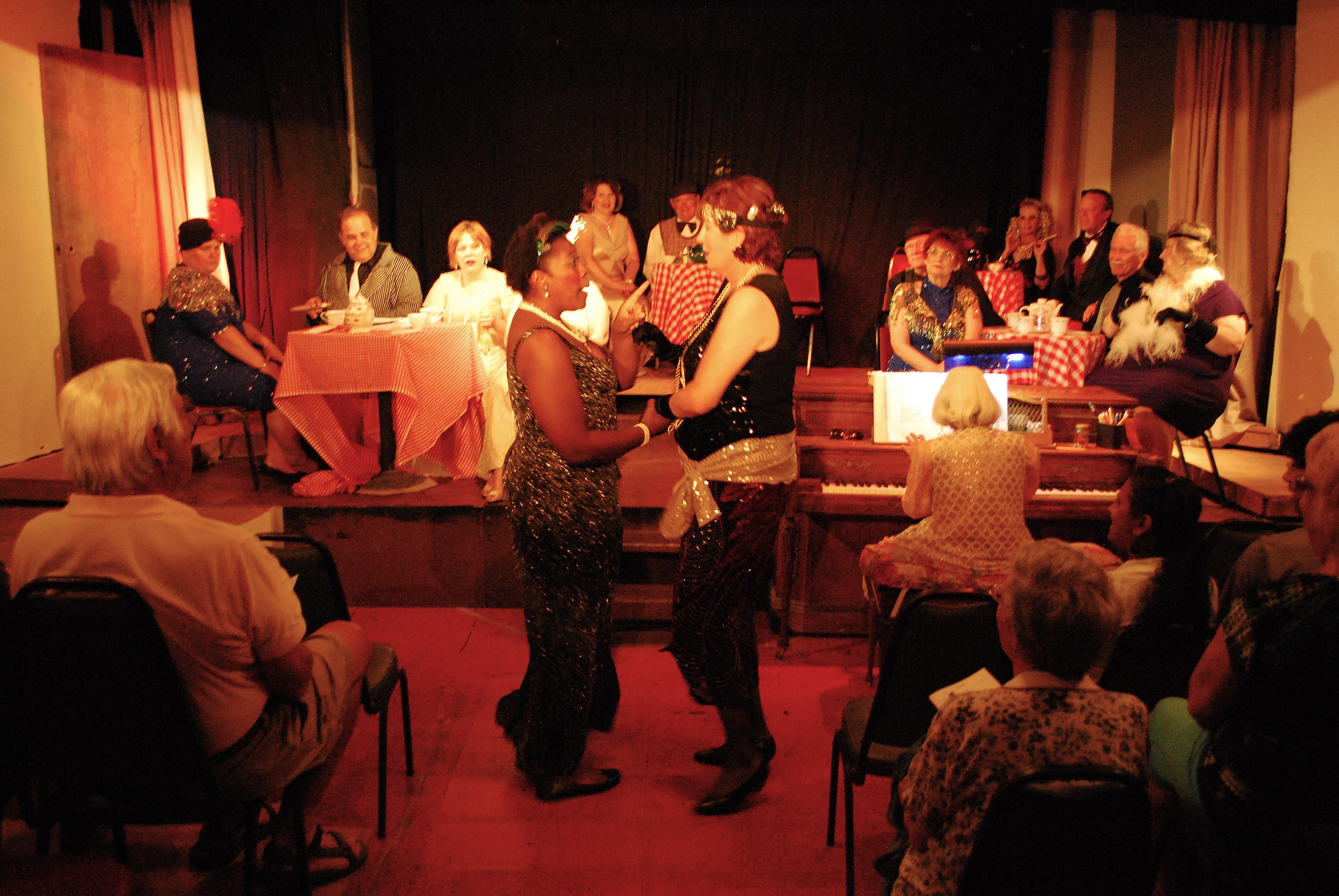 --The Red Barn Theater Company's Roaring 20's show, May 2014.
Seats 49, cozy, no microphones needed! Piano and steps are moveable.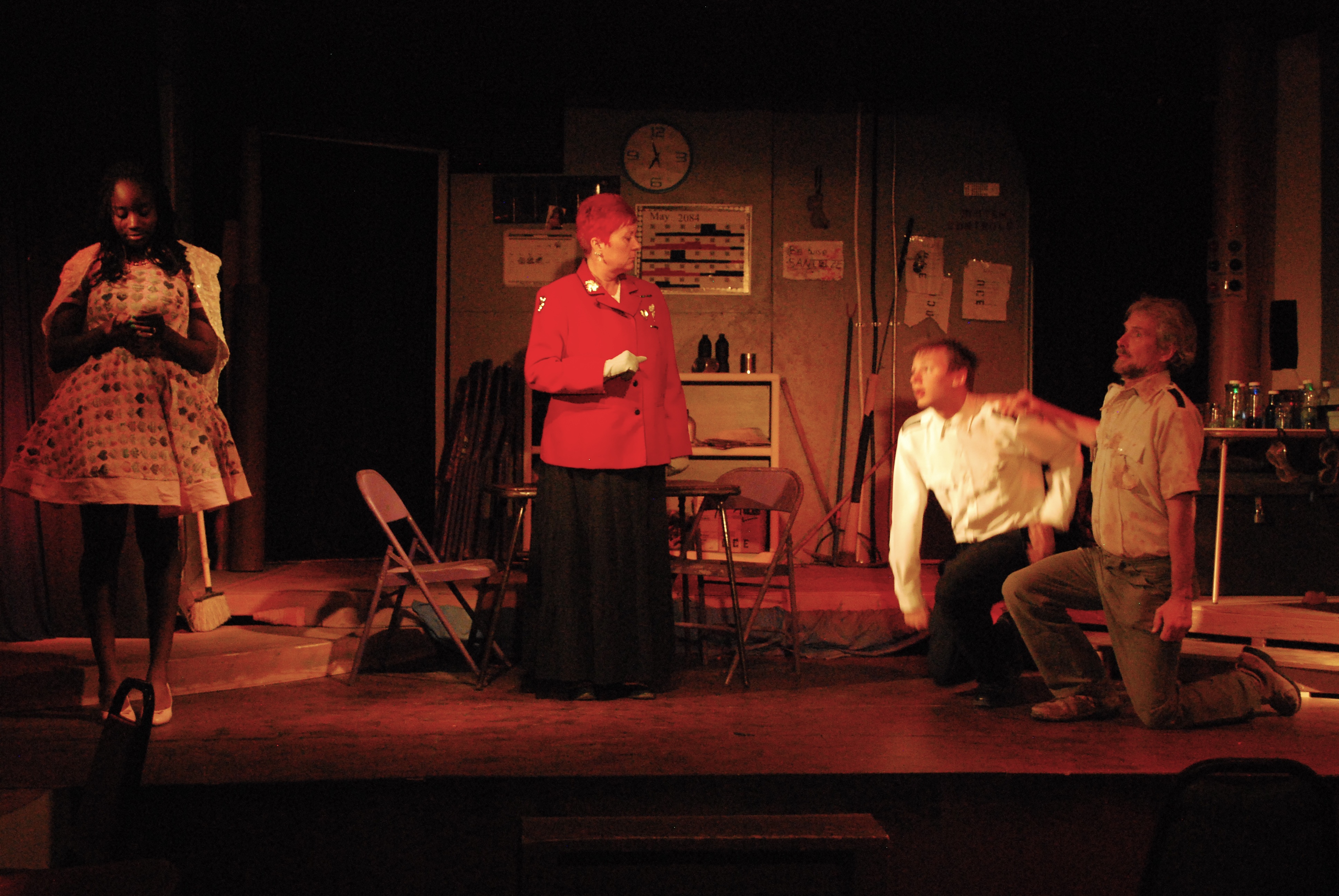 --Sci-Fi Theater took turns onstage with Roaring 20's by pulling rear black curtain across to cover the set.




*~*~*~*~*~*~*~*~*~*~*~*~*~*~*~*




SATURDAY SERIES

EVERY 1st Saturday: 2-3:30pm - Jam Session: All types of music, instruments and all ages! Donations accepted.

EVERY 3rd Saturday: 2-3:30pm - Rosemary in Concert: Classical and Pops. Fiddle, piano, vocals, jokes and yodeling. Donations accepted.

EVERY 4th Saturday: 2-3:30pm - Musical Revue: Chorus and Children's Drama Group: song, sing-a-longs, dance and jokes. $5.

- - Please pay in cash or check or Order Online.
EVERY 5th Saturday: Tucson Improv Movement -- Call 520 622-6973 for exact time.


Tucson Improv Movement
Comedy scenarios created instantly from audience suggestion! Bring your wildest ideas!
$5 general admission (cash only).

Justin Lukasewicz ~ Tucson Improv Movement ~ www.tucsonimprov.com





*~*~*~*~*~*~*~*~*~*~*~*~*~*~*~*



All Actors Rehearse Thursdays at 6pm
Groups of actors rehearse other times, for


Lakme

- the classic opera by Leo Delibes,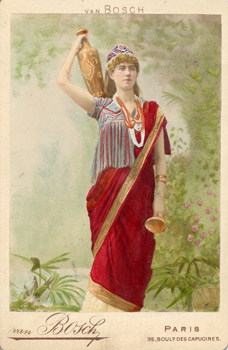 shortened and simplified.
In this touching love story a British officer is enchanted by a beautiful Hindi young maiden but their union is torn apart by their opposing cultures, and the oppression of British colonization.

A FEW MORE ACTORS ARE NEEDED
- A male bass singer,
and Chorus of singers and character actors,

PERFORMANCES and REHEARSALS will depend on actors' schedules, so BRING A LIST OF ALL YOUR SCHEDULE CONFLICTS.
TECH CREW also needed!
Please call Rosemary at 520 622-6973.





*~*~*~*~*~*~*~*~*~*~*~*~*~*~*~*~*~*~*~*~*~*~*



COMING SOON:
Wartsalot! - The Frog Prince and the Princess Brats
Elfin Antics in Santa's Workshop



*~*~*~*~*~*~*~*~*~*~*~*~*~*~*~*~*~*~*~*~*~*~*



Thank you, Polynesian Paradise Dancers!


Your Oct. 13 show: "Postcards From Paradise" was Great!
--Above: Red Barn's Rosemary Snow poses with the Polynesian Dancers


*~*~*~*~*~*~*~*~*~*~*~*~*~*~*~*~*~*~*~*~*~*~*


All Contributions are Appreciated! See the WHOLE FIRE SPRINKLER STORY - Click Here!

*
**
***




x ~*~*~*~*~*~*~*~*~*~*~*~*~*~*~*~*~*~*~*~*~*~*~*~*~*